ONLINE ORDERING
order ahead for pick-up and save time!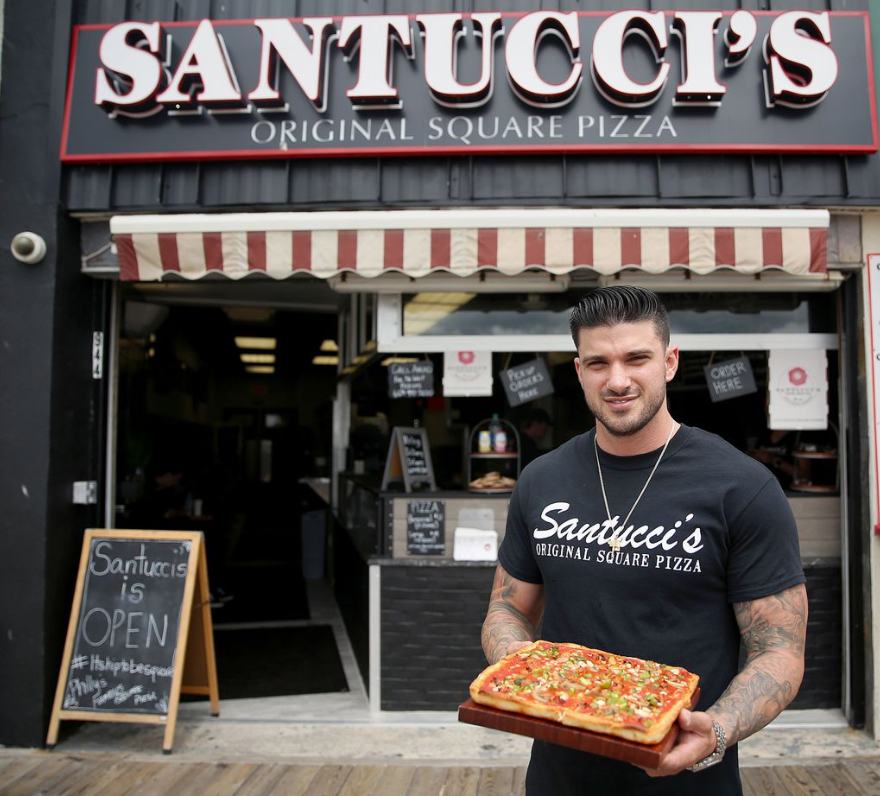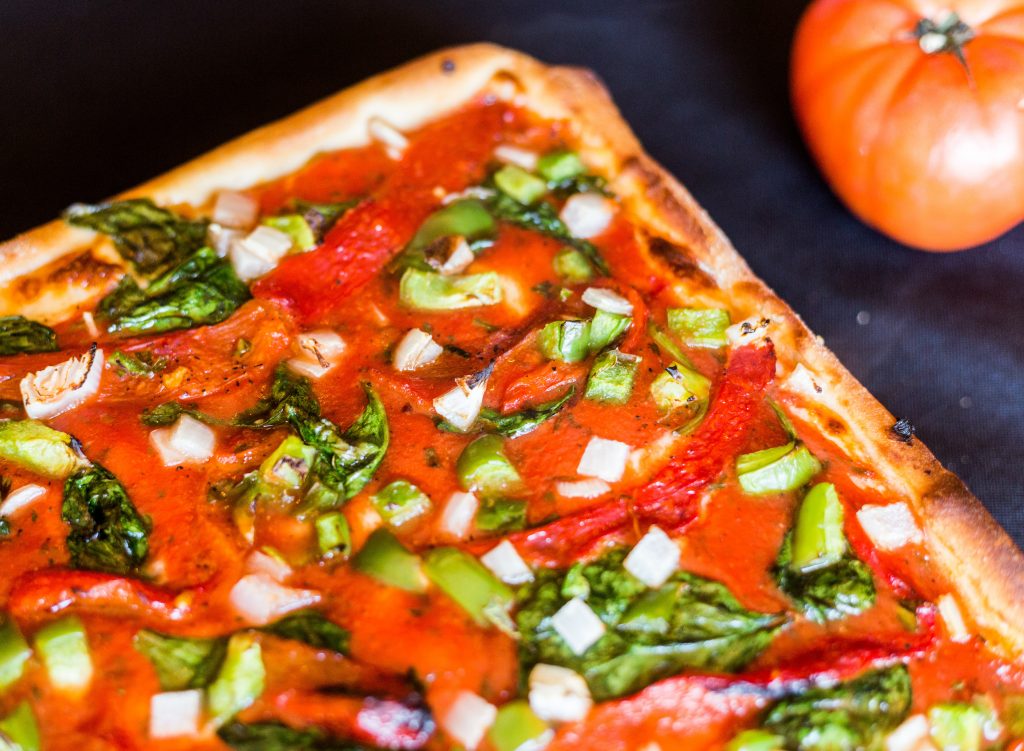 HOURS
Seasonal hours
SUNDAY- THURSDAY
10:00 AM- 10:00 PM
FRIDAY AND SATURDAY
10:00 AM – 11:00 PM
After season  (after labor day)
FRIDAY – sunday
11:00 AM – 10:00 PM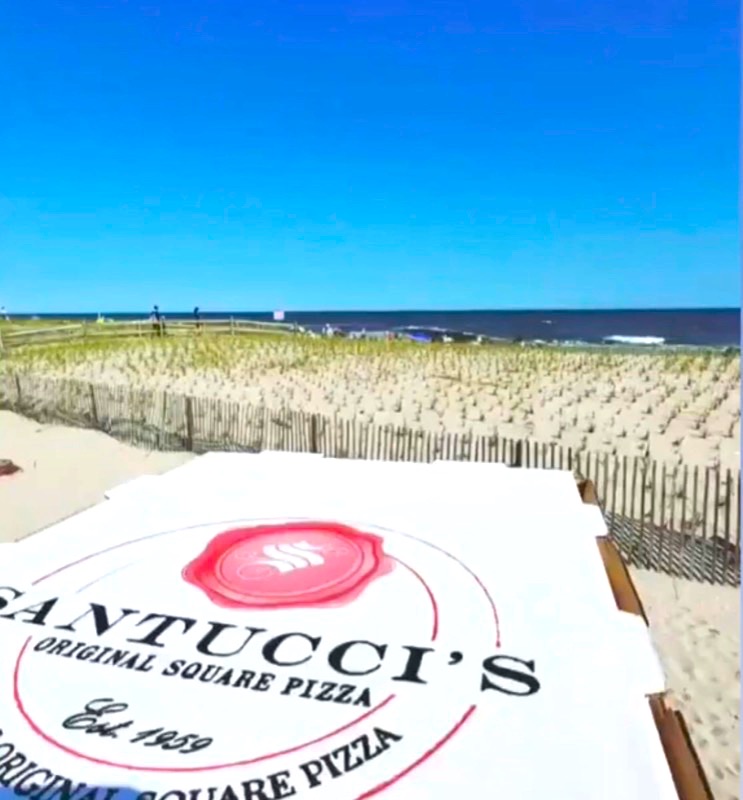 Our newest Santucci's Square Pizza is located in Ocean City, New Jersey, opened in the Summer of 2019 at 944 Boardwalk in the heart of the busy Ocean City boardwalk. Dubbed a 'Hidden Gem of Ocean City' by OCNJ Daily, we hope to become a beachgoers tradition for many years to come, and have been warmly welcomed by the residents and visitors to the area, and have been featured in numerous news articles about our opening. A Philly favorite has come to the Shore! Satisfy your craving for top-notch Santucci's food, even while you're at the beach.
While our menu here is smaller, we offer our signature "sauce-on-top" pizza, flat breads, strombolis, and salads that we serve at our other locations. Stop by, grab a delicious bite, and get back to the enjoying the beach quickly.
The Santucci family has vacationed at the Shore for decades and knew that they wanted to be able to offer their food to the busy vacationers in the area. Since they visit their beach house just about every weekend of the Summer, they know the community and what they want. The family is often at the store to ensure that the food is just as good as at their more formal locations. This isn't fast food, it's great dining at the Shore, on the go!